The most exhilarating ride is finally here!
Enter a small chamber 16 meters above the ground and let the adrenaline rush consume your emotions before a trap door right below you opens up and exposes you to the 2.5 G?force of speed.
Your body takes you on a near vertical dip before going back up and looping around.
The physics of this ride is simply made to give you the thrill of a lifetime.
Regulations
Minimum Height Req. 122 cm
Weight Requirement 45 Kg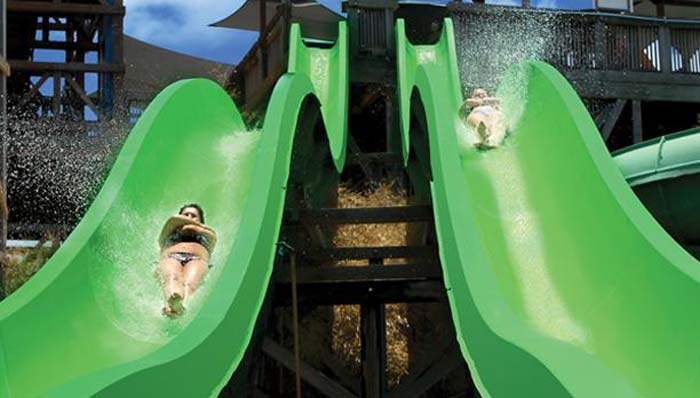 Bali Waterbom - Race Track