Bali Canyon - Keren Kali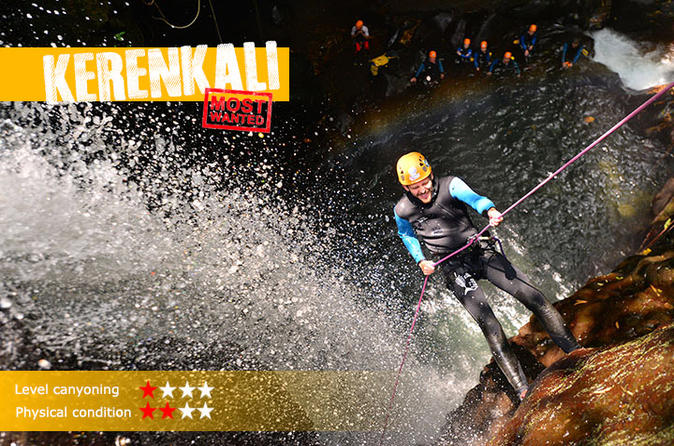 The second part, sportier, enchanting rappel descents along waterfall (the highest is 26m), swim, jumps up to 10m (optional), floating, Balinese lunch at mid-way of the Canyoning. Kerenkali is a good choice for the Bali Canyon beginners, 16 years of age minimum required in good shape and for autonomous enthusiastics.
Descent: +/-4h , approach and return: 10mn's walk.
Fun – Adrenalin rush – rich in colours and magic landscapes all along your descent, even after… .
Price : US $ 195
Duration : +/- 4hrs

Keren Kali
, If you had to choose only one sporty
Bali Canyon
with water in Bali, Kerenkali would be perfect. Located to the north of Bali, Kerenkali is practicable throughout the year. It has 2 single parts: the first one is a sequence of jumps, water slides, short rappels with gorges made of volcanic rock, caves and tuff, sulphurate water basin coming out from the underground, a mix of fun and exploration for esthetic and thrills pleasure.